Our philosophy is to offer our customers the coffee they enjoy the most. We don't confuse them with a multiplicity of origins, rather create a roast that suits our customers pallet. Feedback and flexibility are essential to keep the "hand roasted" touch that has been our motto since 1935. We use a traditional 25Kg Probat Roaster.
We source the highest quality Arabica coffee beans from the South American, Asia and Africa, mixed where appropriate with a small proportion of Vietnamese or Indian Robusta to provide a little extra bite. All our coffees are roasted then blended the day prior to delivery to ensure freshness. Our technique involves regular inspection during the roasting process to ensure perfect result for every batch.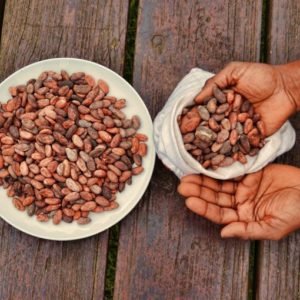 Costa Rican Blend
A medium roasted blend of South American and Asian beans. This coffee is full bodied, smooth and rich in flavour. This is a very popular coffee, it is suitable for all bean to cup machines. An excellent coffee for all day drinking.
Espresso Blend
This coffee is roasted and blended uniquely to create an Italian style espresso. Full bodied in taste and strong in flavour. Suited for espresso, macchiato and cappuccino. A perfect after dinner coffee.
Village Blend
A subtle blend of lighter roasted coffee beans. This coffee is fruity with high acidity. Ideal blend for breakfast and consumption and throughout the day.